Pope Francis on Sunday opens a two-week meeting of bishops and cardinals from around the world aimed at making the church's teaching on family life - marriage, sex, contraception, divorce and homosexuality - relevant to today's Catholic families. The pre-synod debate has been dominated by mudslinging between liberals and conservatives over divorce and remarriage, but there are many more issues up for discussion.
Here are five things to know about the synod.
___
WHAT'S ON THE TABLE?
Last year Vatican officials sent out a 39-point questionnaire to bishops' conferences across the globe asking for frank input from clergy and lay Catholics on a host of hot-button issues like pre-marital sex, contraception and gay unions. They got it.
In a brutally honest compilation of the data released in June, the Vatican conceded that the vast majority of Catholics reject church teaching on sex and contraception as intrusive and irrelevant. It said the church had to do a better job ministering to gays in civil unions and to children being raised in such families.
It blamed pastors for failing to adequately preach church teaching and said a "new language" was necessary to convey the church's message. The findings are to form the basis of the discussion.
___
WHO'S COMING TO ROME?
In all, 191 synod "fathers" are taking part: Most are presidents of national bishops' conferences, others were named by Francis and still others are taking part thanks to the Vatican positions they hold. Sixty-one are cardinals, the rest are bishops, patriarchs or priests.
Given that the issue at hand is Catholic families, Francis also invited 12 ordinary Catholics, members of families, to participate. The selected couples as introduced by the Vatican appear to be some of the model Catholic families that the Vatican often showcases: One couple from the U.S. is prominent in promoting natural family planning, a natural birth control method endorsed by the church that involves monitoring a woman's cycle to avoid intercourse when she's most likely to conceive.
The Rev. Thomas Reese, a columnist at the National Catholic Reporter, said it remains to be seen if these hand-picked lay Catholics will represent the views of the great majority of ordinary Catholics to bishops. "Certainly any who think natural family planning is the church's great gift to the laity will not," he said.
___
WHAT WILL THE PUBLIC SEE?
Technically, the synod is a closed-door affair, with only the opening session broadcast and a final written message published. Press conferences are scheduled throughout.
In past synods, the Vatican published written summaries of bishops' remarks to the meetings and provided daily briefings about the general themes discussed.
This time around, however, the Vatican appears to be clamping down on the dissemination of such detailed information to encourage frank and spontaneous discussion. No written summaries are being provided.
___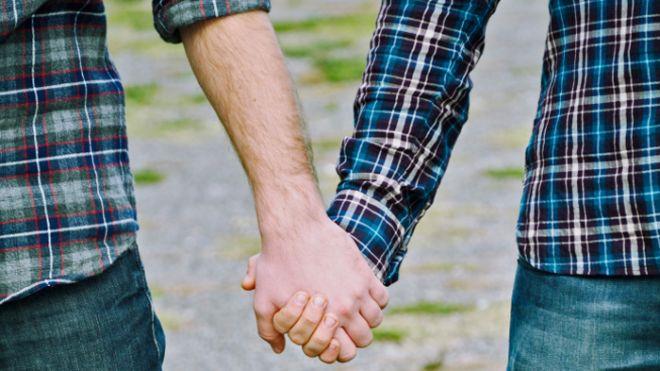 WHAT'S HAPPENING ON THE SIDELINES?
As occurs during any big Vatican meeting, church reform groups are descending on Rome in hopes of influencing the debate or at least grabbing some airtime while attention on the Vatican is high. A prominent reform group, We Are Church, hosted advocates for women's ordination and an end to priestly celibacy.
The U.S.-based Catholic gay rights group New Ways Ministry is also here, encouraged by the fact that pastoral care for families headed by same-sex couples is a top area of discussion. The European Forum of Lesbian, Gay, Bisexual and Transsexual Christian Groups, is hosting several events around Rome and across the ocean, the Human Rights Campaign - the largest LGBT advocacy group in the U.S. - is hosting a two-week, seven-city faith vigil "to send a message of acceptance while bishops meet."
On the opposite side of the ideological spectrum, a group of conservative legal scholars and policy makers wrote to the synod asking it to endorse the creation of networks of faithful married couples who could serve as support groups and mentors in parishes. Voice of the Family, which counts several pro-life groups as members, warned that while the synod could reinforce traditional church teaching, it also "risks confusing Catholics and non-Catholics worldwide on Catholic teaching on sexuality, family, and life."
___
HOW DOES IT END?
The synod technically ends on Sunday, Oct. 19 with the beatification of Pope Paul VI, the third 20th century pope Francis will elevate this year following the dual canonizations of Saints John Paul II and John XXIII in April. Paul is best known for having overseen the completion of the Second Vatican Council, which helped bring the Catholic Church into the modern world.
Perhaps more important in this context, Paul also wrote Humanae Vitae, the 1968 encyclical which enshrined the church's opposition to artificial contraception. The actual work of the synod will wrap up a day earlier when the bishops put the final touches on their "message" or final statement about what they have achieved. This is only phase one of the process, however. Bishops will reconvene in October, 2015, to put forward formal proposals for Francis to consider in a future document.
Pope Francis says he is looking for a "sincere, open and fraternal" debate about divisive family issues that opens Sunday with progressives hoping for change and conservatives intent on keeping the status quo.
Francis made a cameo appearance Saturday at a twilight prayer vigil in St. Peter's Square on the eve of a two-week meeting of bishops aimed at making the church's teaching on sex, marriage, divorce and homosexuality relevant to today's Catholics.
Francis said he wanted the bishops to listen - really listen to what the people of God are saying - and then engage in a "sincere, open and fraternal" debate that will respond to the "epochal changes" that families are living through today.
Francis set the stage for a wide-ranging debate when he decided last year to send a 39-point questionnaire to bishops' conferences around the world, seeking input from ordinary Catholics about their acceptance of church teaching on a host of issues related to Catholic family life.
The surveys confirmed that the vast majority of Catholics ignored and rejected church teaching on sex and contraception. The responses also said the church must develop a pastoral plan to minister to gays in civil unions and to children being raised in such families, making the synod the first time the Vatican is addressing homosexuality on a pastoral level.
Church reform groups said such honest responses were reason to hope that under Francis, a meeting of bishops might yield some change if only for the fact that Francis has asked bishops to honestly speak their minds.
"If all Francis manages to do is encourage bishops to speak out and to say what they really think, then he will start a revolution almost by accident," said Miriam Duignan of the Wijngaards Institute for Catholic Research, a progressive British think tank.
She insisted that most bishops don't really want to preach that artificial contraception is morally indefensible or that homosexual acts are "intrinsically disordered," as church teaching holds.
"Whether it starts with priestly celibacy or attitudes toward homosexuality or birth control: Once you admit that your teaching was flawed, that it was based on flimsy premises and that you were wrong, we can start the conversation," she said.
While conservative groups say there is indeed a risk that the synod will result in merely sowing confusion over church teaching about sex and marriage, prelates participating in the synod are intent on reinforcing doctrine, not changing it.
"The synod is not meeting to create some new teaching in the church or to break with that tradition," the hard-line American Cardinal Raymond Burke told reporters this week. Rather, he said, the meeting is designed to "hold true to it ... underline it's important for our present time, and I hope that's what's going to happen."
Associated Press 5 October 2014